Click an image below for more information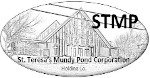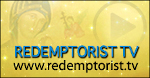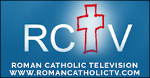 ---
Greetings everyone,
I hope that you have been enjoying the beautiful summer days. Generally, at St. Teresa's, we don't have bulletins during Summertime, but knowing the process and reality of the Archdiocese and parish restructuring, we have prepared this bulletin to be in touch with you to share some messages and news.
As pastor, I would like to take the opportunity to welcome you all, especially new members and visitors to our parish community. With the grace of God, we are extremely blessed to welcome you to St. Teresa's Parish. It is really our great pleasure to have you with us. We are happy to get the opportunity to walk, grow and work together in this journey of faith.
We pray that your faith and love for God increase every day. We are willing to support and walk with you. We are a caring community who are eagerly waiting to meet you and share your ideas, dreams and concerns, and especially to look together at what kind of community we want to build, responding to our needs.
Feel free to contact me or the parish office for any information you need, now or as time goes on. We are always eager to help you. You can check our website, www.stteresa.ca or call the office at (709) 579-0065.


Many Blessings, Yours in Christ,
Father Ciro A. Perez CSsR
Parish Priest
Let us reflect on the phrase from St. Paul to Timothy:
"Remain faithful to what you have learned and believed...proclaim the Word; be persistent, whether it is convenient or inconvenient." (2 Timothy)
---


Click the image to view the full article.
---
Wondering how you can support your Parish ?
---
St.Teresa's Prayer Line. If you would like to submit a prayer request please click the Prayer Request image below.

Our live streamed masses: click to view